CAMPUS LIBRARY
PSU Binmaley Library is regarded as the Pillar of Learning resources in the campus. It is also geared as a Gateway of Information in achieving one of the University's Strategic Goals, i.e. Excellent Student Learning and Career Development. In addition, the Campus Library aims to provide modernized digital collection that allows our stakeholders and the university to achieve its Vision as an ASEAN Premier State University in 2025.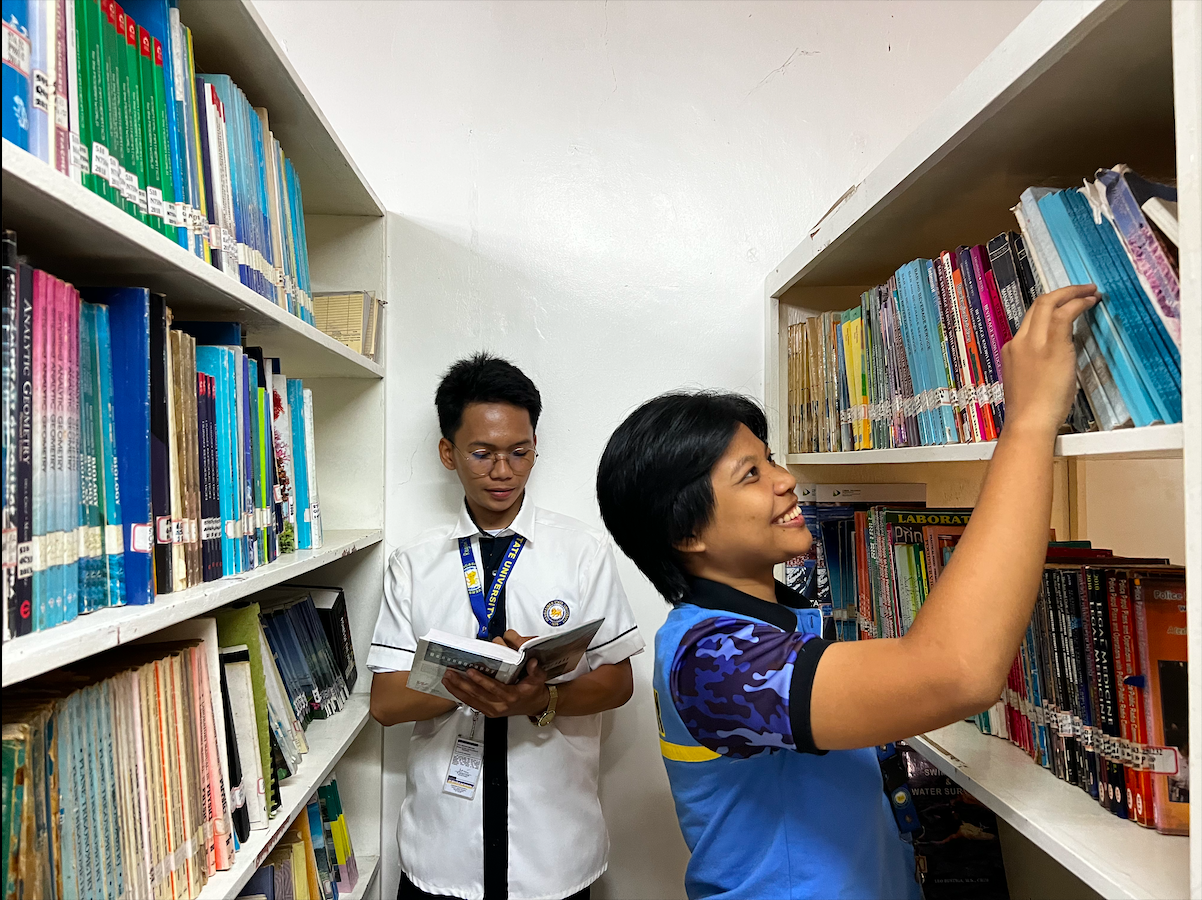 CAFETERIA
The university cafeteria was constructed as a facility for the wellbeing of university personnel and students. The cafeteria gets fairly crowded around lunchtime. Nearly 500 people can fit there. The cafeteria opens from 8 am until 5 o clock in the afternoon. There are several affordable dining options available at reasonable prices. To accommodate the dietary demands of students and university personnel, a self-service cafeteria with an open buffet is open all day. A variety of foods and beverages are offered. The cafeteria offers more than just a place to eat; it also gives students a place to hang out with their friends during breaks or in between lectures.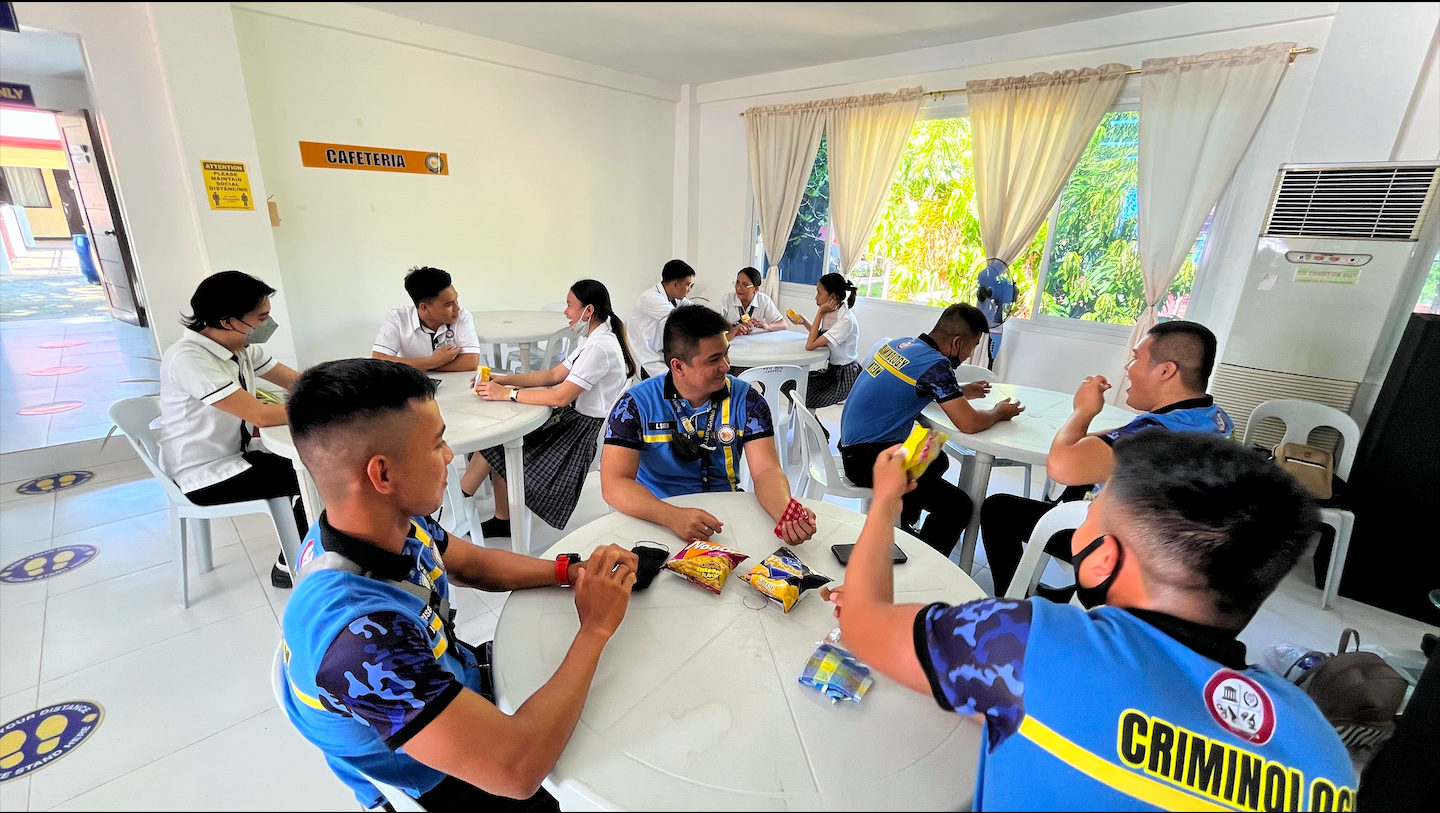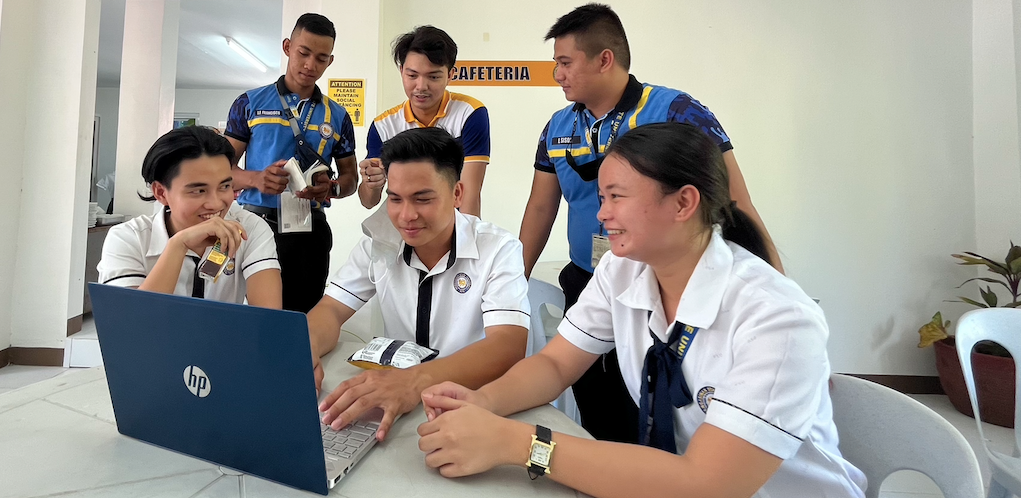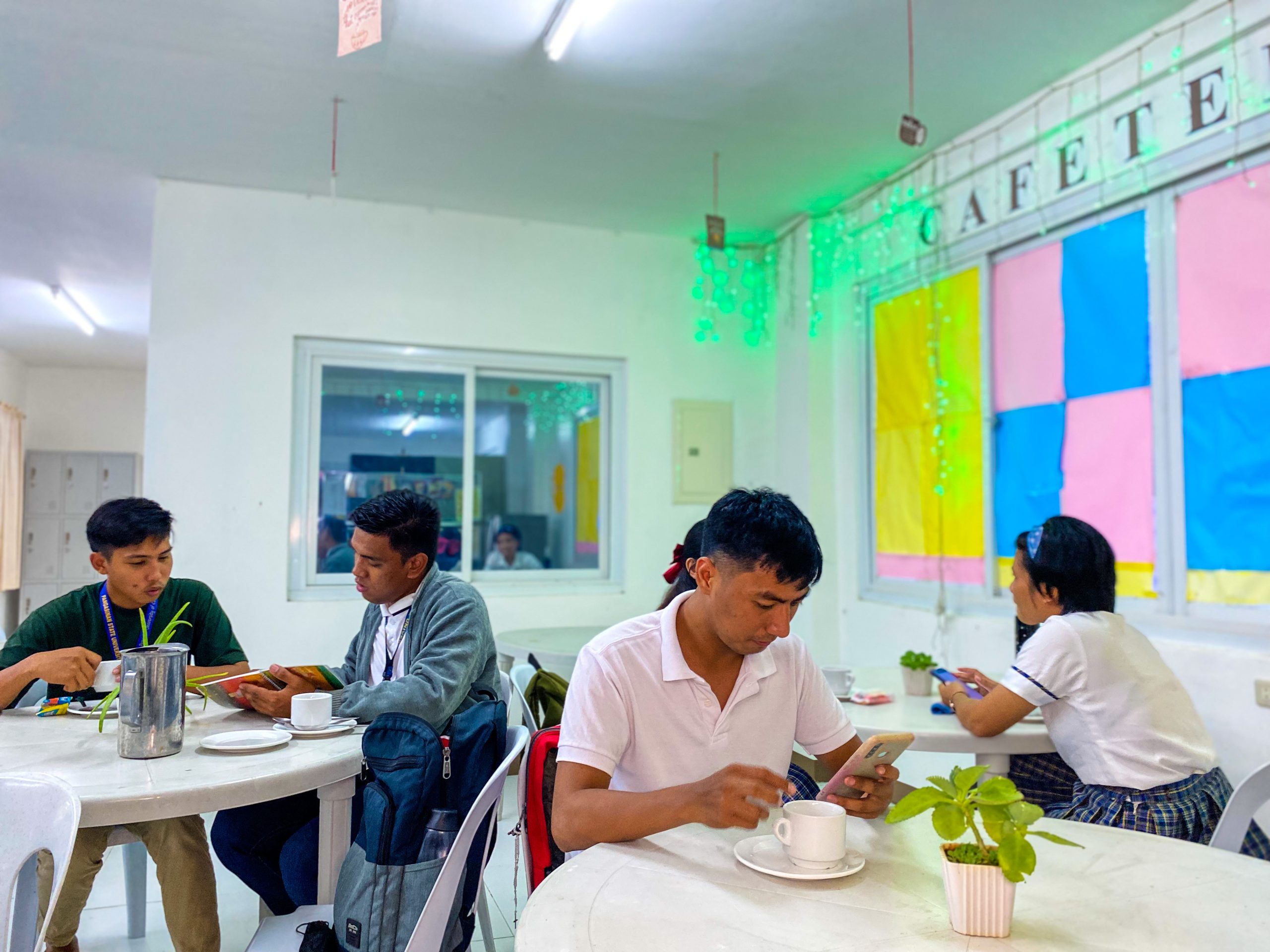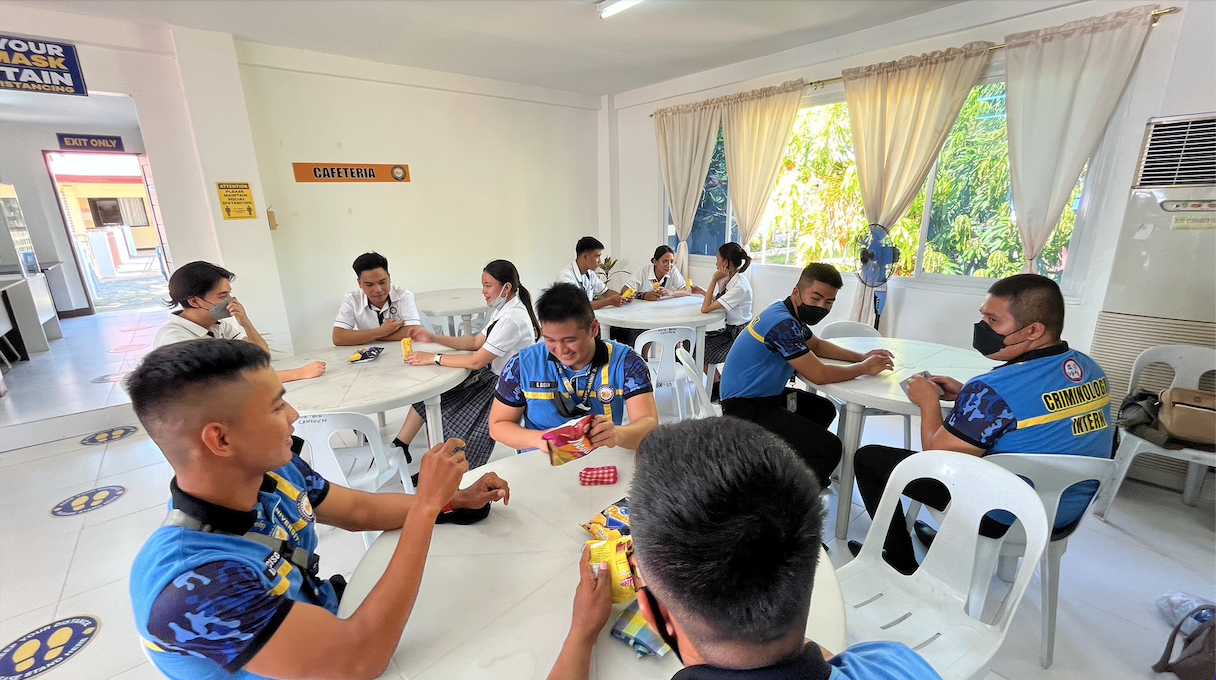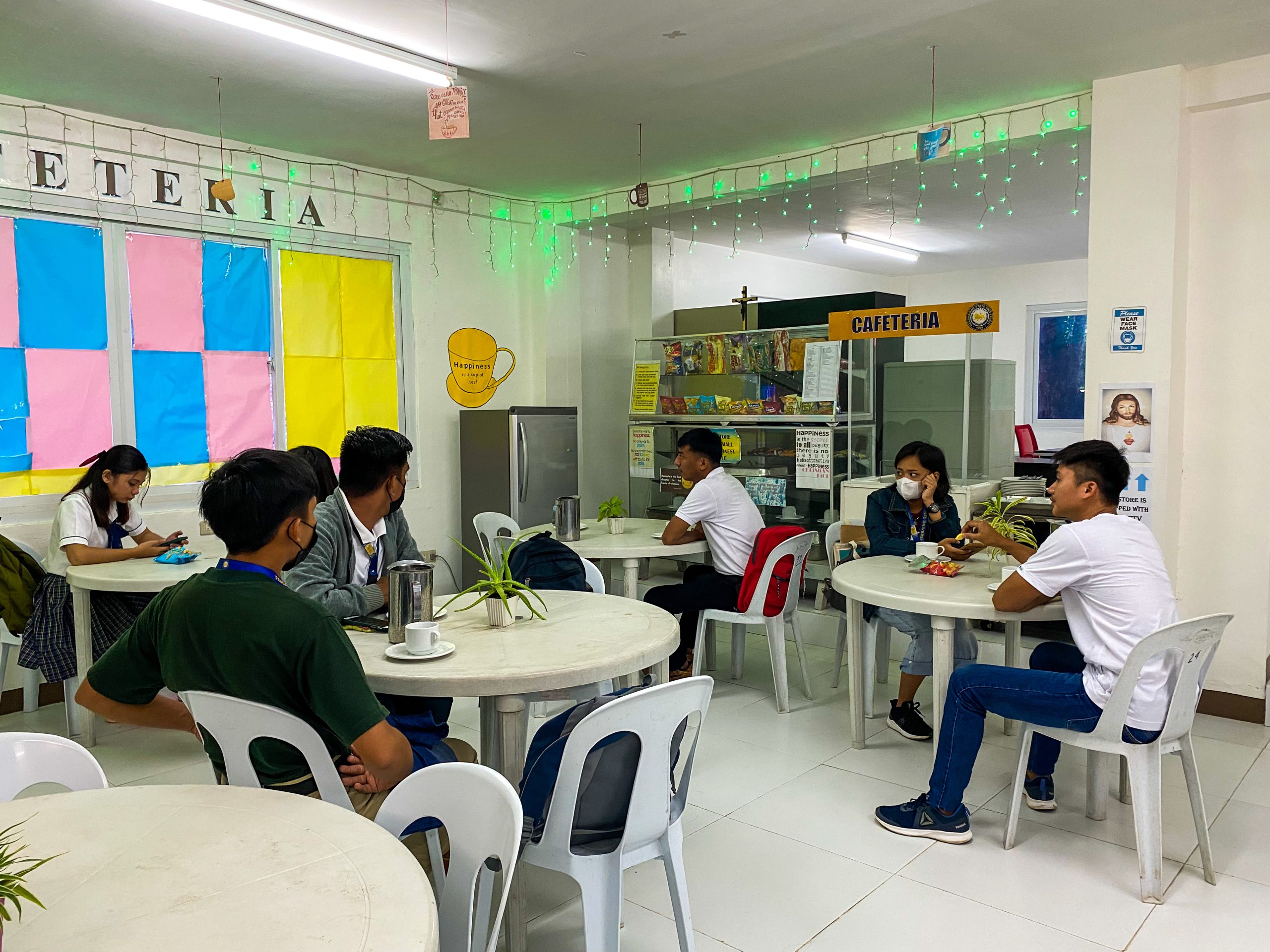 BOOK STORE
Within the University, there is a retail business that is institutionally held. There are university bookstores on each of the nine campuses. The goal of the university bookstore is to give the academic community easy access to the supplies they require for their work and studies. It works tirelessly to deliver academic products and services for the achievement of academic objectives and to meet or surpass client satisfaction. From course materials and supplies to PSU-branded apparel like uniform, t-shirts, and jogging trousers, among other things, it contains all you need. Shopping in the university bookstore is convenient.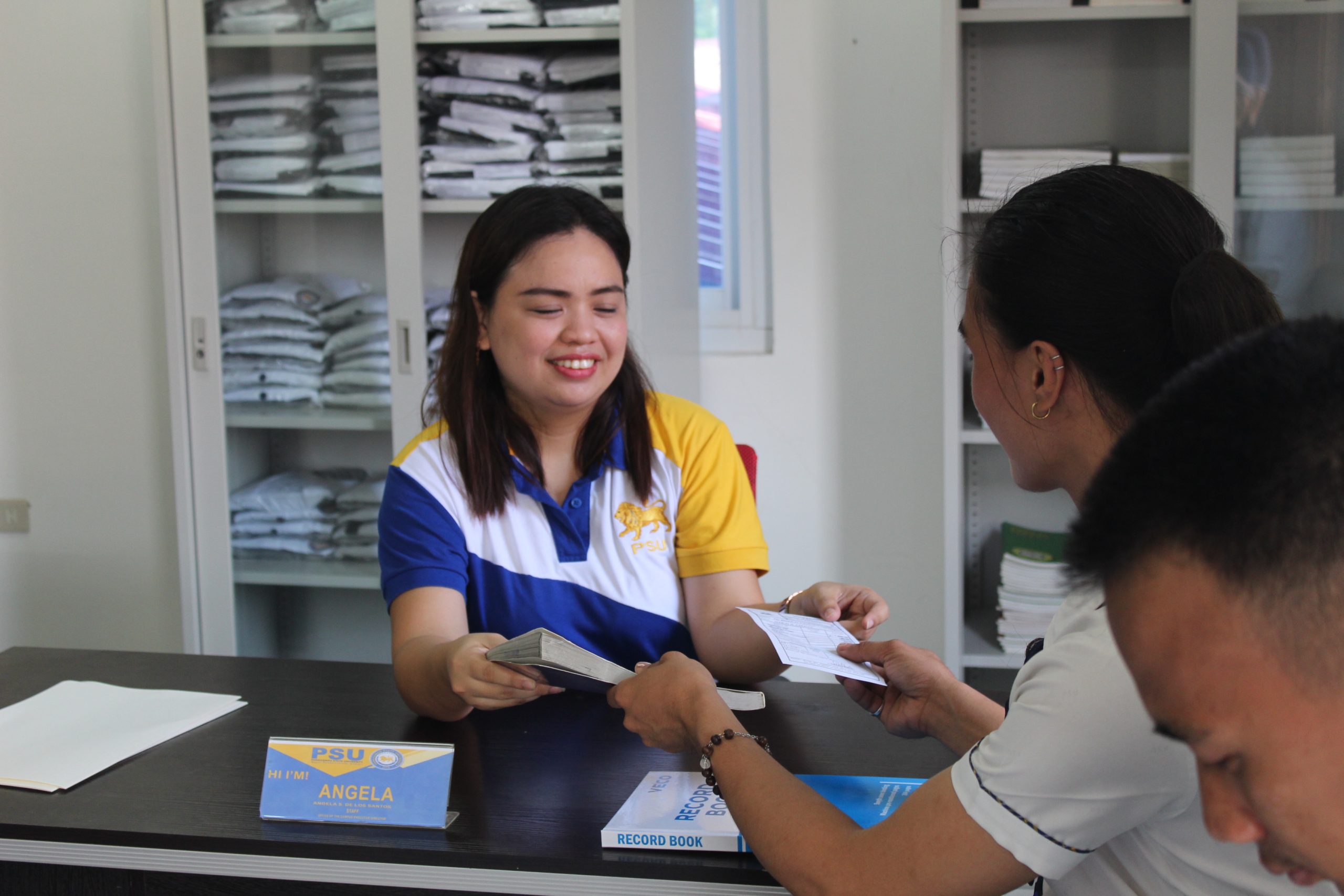 SOCIAL HALL
Locking yourself in a room to study is not the only option. Students can unwind in the social spaces the university offers. After their lectures in the classroom, students and staff can study, sit down, and unwind in the university's social halls. These rooms/ halls are available to students on all nine of the university's campuses for use in group study sessions or just as quiet spaces for introspection and soul-renewal.
SUPPORT CENTER
PSU is making efforts to boost the number of minority group students who are admitted. The Support Center for Minority Groups was established by the University to listen to their challenges and concerns and take appropriate action. The center offers services including mental health education, social and cultural activities, and even help with scholarships or donations to organizations that help minorities afford higher education. Additionally, the center assists the students in finding and joining organizations that will foster a feeling of community, academic performance, and community service. Sessions for coaching and mentoring are also offered.
INTERFAITH ROOM
The university offers places of worship for religious observance to the many sects and religions represented in the varied PSU academic community. This demonstrates the university's respect for all faiths and beliefs and encourages spiritual care for all employees and students. We also acknowledge that there can be times when some students and staff are required to miss events in order to celebrate specific religious holidays. The multi-faith prayer room is crucial to maintaining the honor and respect for employees' and students' beliefs and prayers.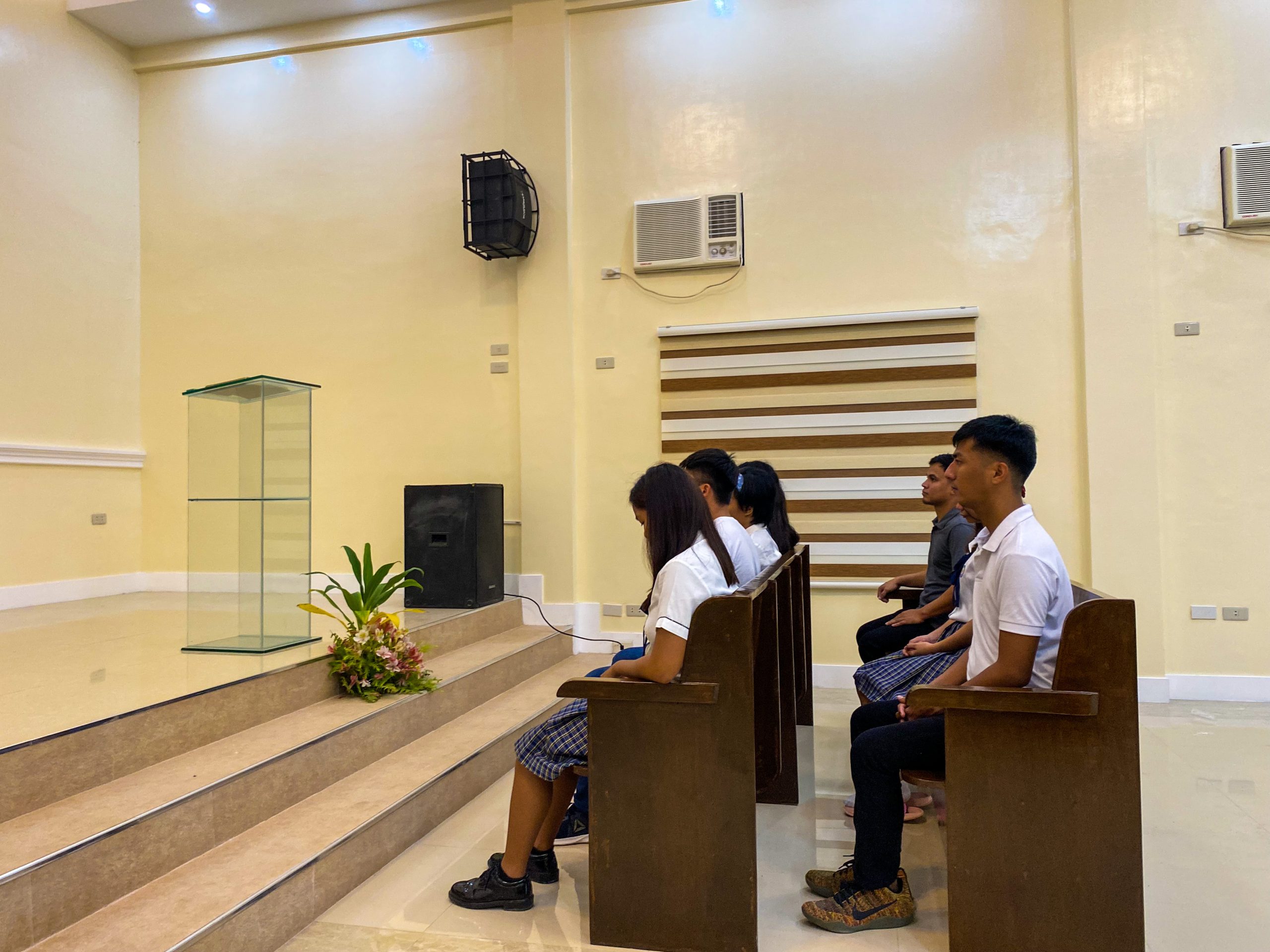 CLASSROOMS
Sparkling and well-ventilated classrooms are equipped with televisions, air coolers, and air purifiers for a more conducive learning experience.
SWIMMING POOL
Swimming is one of the best exercises our body needs hence, the Pangasinan State University Binmaley Campus opted to have partnership and linkage with Ms. Arlene Dela Cruz of barangay Baybay Lopez, Binmaley, Pangasinan, owner of the swimming pool and other facilities.  Other facilities therein can be used by faculty, personnel and students especially those enrolled in the BS Criminology and BS Environmental Science Programs needed in their swimming lessons, survival technique/strategy and other related-activities that could enhance their skills and competencies.
Considering the safety and accessibility of the place where these amenities and facilities are situated, the PSU Binmaley employees and students led by our CED Dr. Roy C. Ferrer and the Campus Administrative Officer Mr. Jonathan R. Jose had inked partnership agreement with the owner that worthwhile activities can be conducted in the said place such as team building, training, socialization, and other work-related endeavors. This also strengthens partnership and involvement of the university in the community.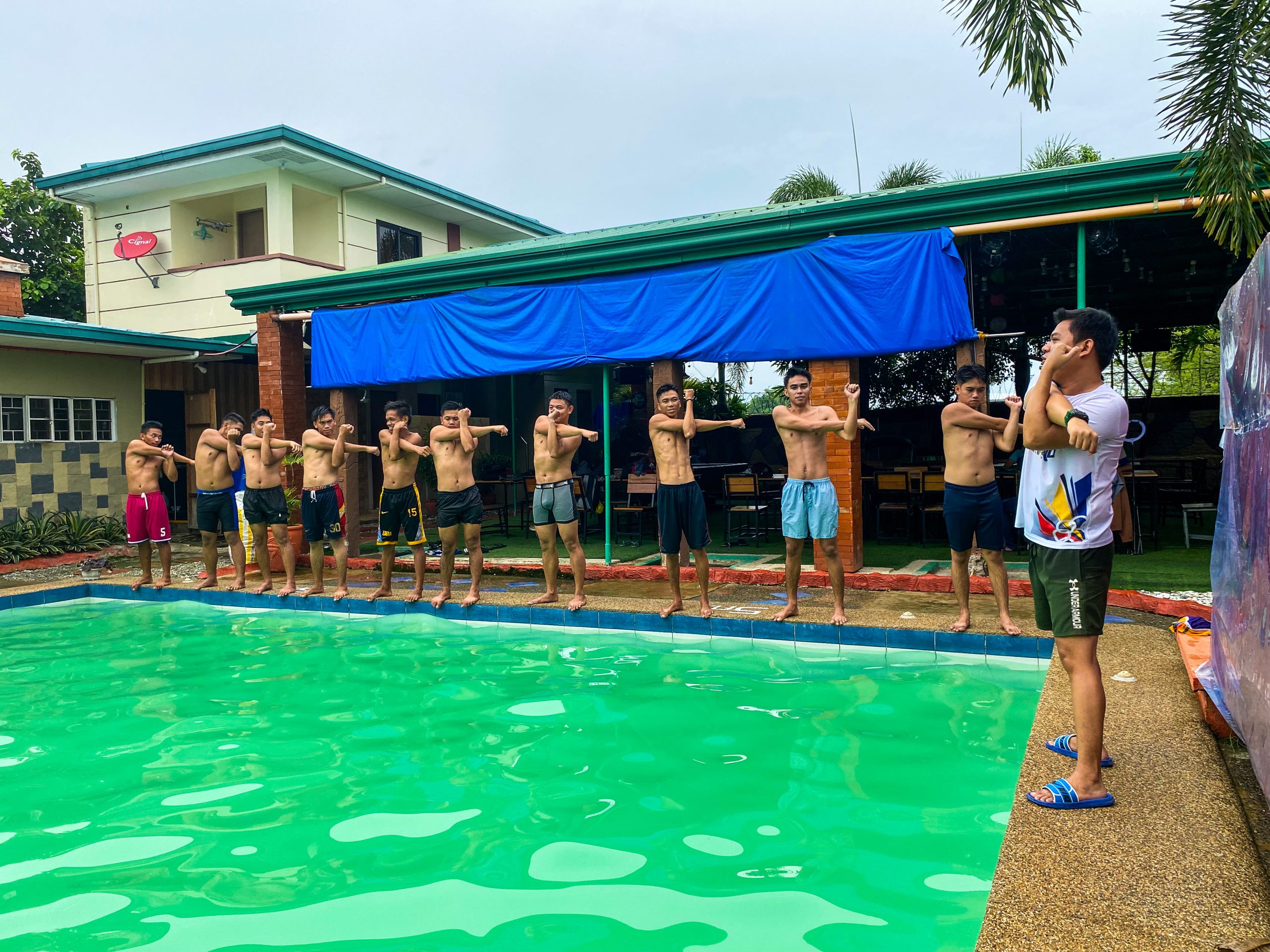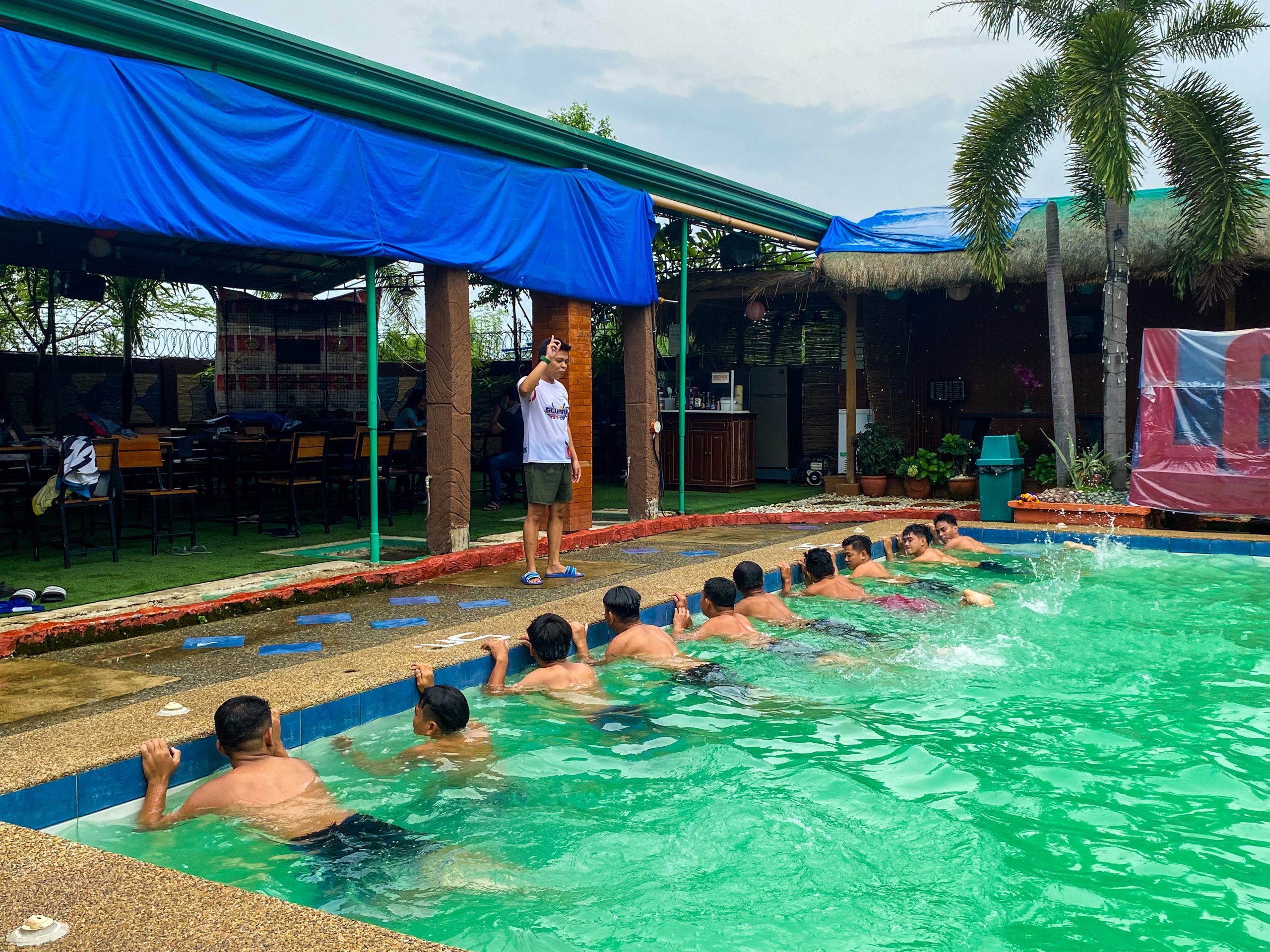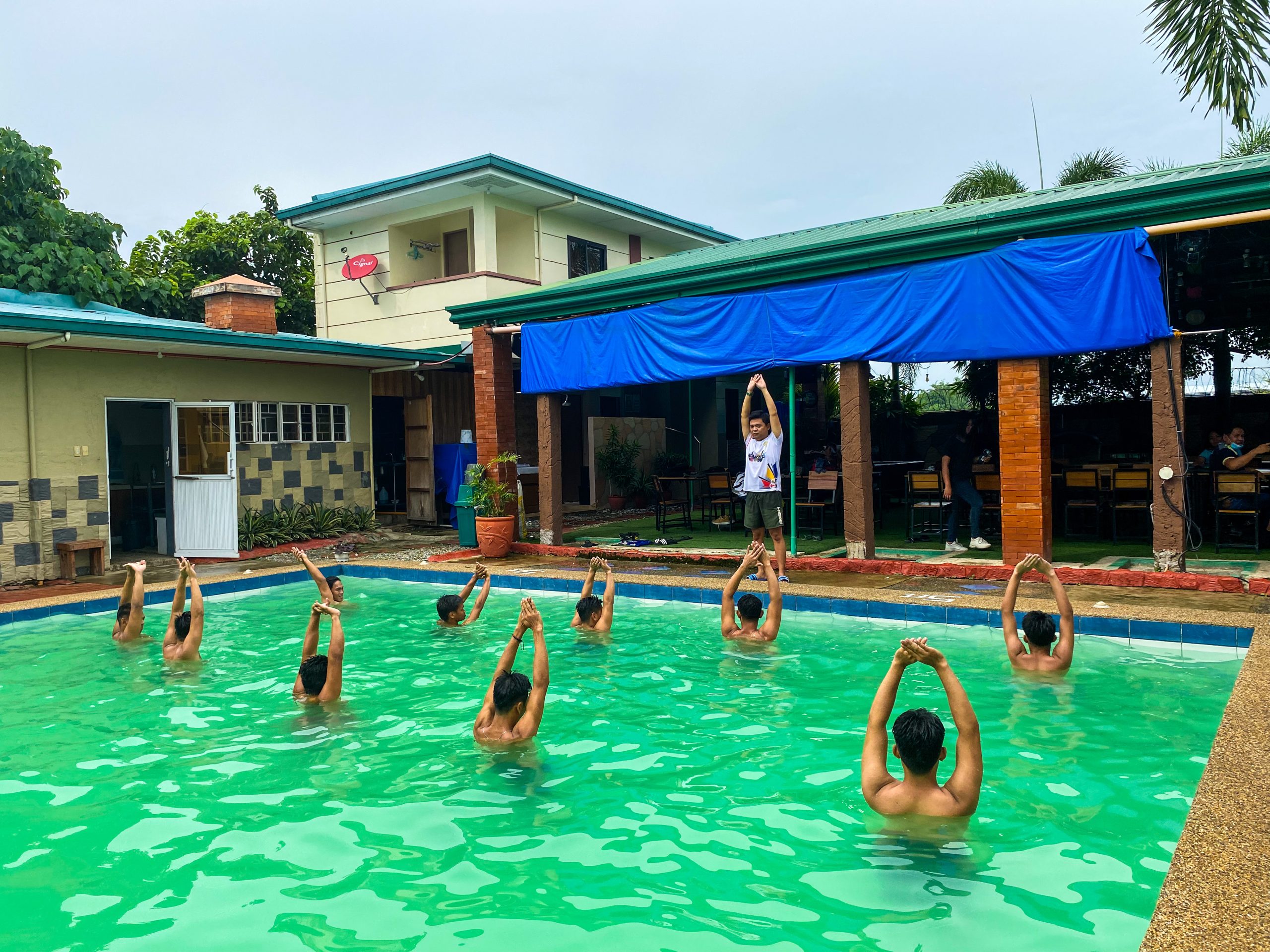 CAMPUS CLINIC
PSU Binmaley Medical-Dental Clinic is considered a core of health care in the campus. It has a purpose to assess the health of students and employees and maintain the health of the students and employees through medical and dental consultation and provide quality medical and dental services to students and employees as the need arises. Consequently, the campus medical and dental procedures cover health assessment of students and employees, whether a minor medical treatment or an emergency care needing urgent referral to a medical facility.
CRIME LABORATORY
The criminology laboratory houses the different laboratory equipment and apparatus for forensic subjects. This special room is where students get to perform their practicum with their professors/instructors who can safely monitor them. The crime laboratory helps students familiarize themselves with the appearance and functions of each piece of equipment as well as the management and maintenance for longer use.
CHEMISTRY AND PHYSICS LABORATORY
The Chemistry Laboratory has a 432 m2 floor area with a 50-student holding capacity.  It has a center counter table with a source of gas for Bunsen burners and sinks with running water for washing and cleaning of apparatus. The laboratory met the standard lab requirements like proper ventilation and lighting and safety facilities such as shower, eye wash and fire extinguisher. Lab activities in General Chemistry, Inorganic Chemistry, Organic Chemistry, Biochemistry.
Students enrolled in Electricity and Magnetism, Waves and Optics and Thermodynamics also perform their experiments and activities in the Physics Laboratory.

NATURAL FOOD LABORATORY
The Aquaculture Laboratory has its own office and a Phycology Laboratory for the maintenance and culture of natural food or phytoplankton for larval rearing of freshwater and marine fish and invertebrates.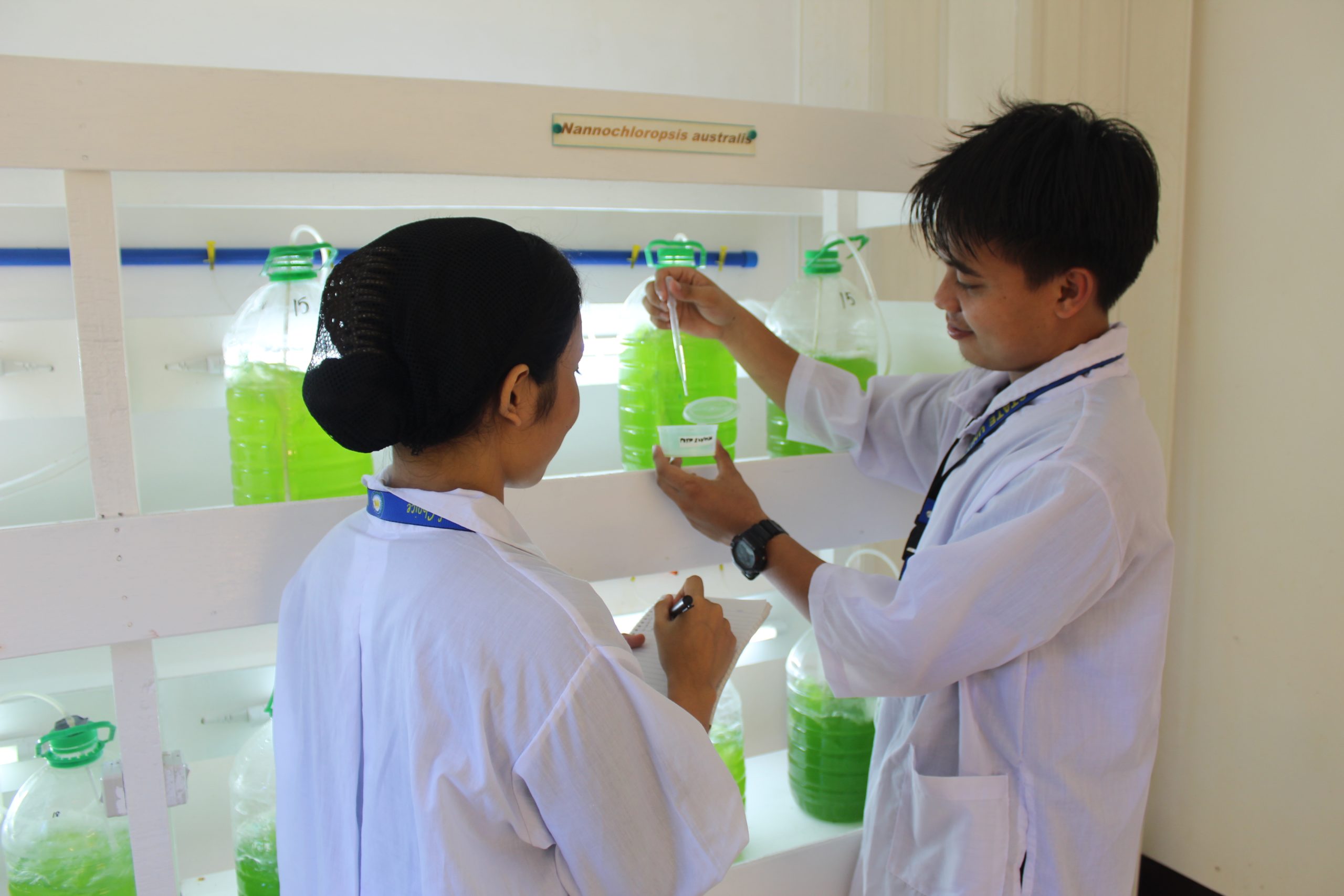 MUDCRAB HATCHERY
The Mangrove Crab Hatchery in Binmaley Campus became operational on CY 2020.  Algae (Chlorella Vulgaris and Nannochloropsis australis) were cultured in the laboratory and algal tanks to feed to the rotifers (Bracjionus plicatilis) which are in turn fed to the mangrove crab larvae. These natural foods are essential not only in mangrove crab hatchery but in any fish hatchery.
ORNAMENTAL FISH PRODUCTION
Ornamental fish production is a form of income-generating project of the campus and entrepreneurial activity of the faculty and BS in Fisheries and Aquatic Sciences students. Aside from income-generating projects, it also provides opportunities for interfacing instruction and research which may use to improve production. It can also serve as a venue for hands- on training of students and other interested individuals.
Livebearers including Guppy and Swordtail, and egg-layers which include Gourami, Cichlids, and Danios are the species being culture in the campus. These are requested from renowned entities University of the Philippines Los Banos Limnological Station, Central Luzon State University Freshwater Aquaculture Center, Bureau of Fisheries and Aquatic Resources – National Freshwater Fisheries Technology Center, and Pampanga State Agricultural University.
 Activities such as grow out and breeding were undertaken in the ornamental production. The culture facilities utilized are the circular concrete tanks, hapa nets, glass aquaria and fiber glass tanks.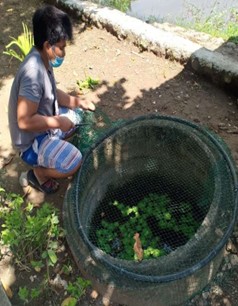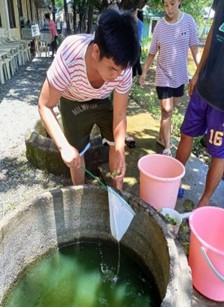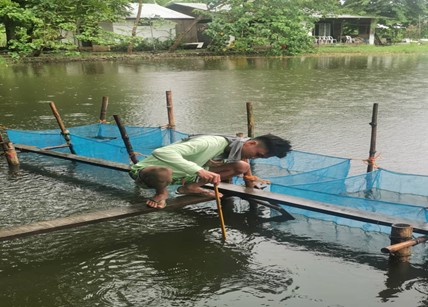 INCOME GENERATING PROJECTS (Processing)
The Campus Income Generating Projects (IGPs) are Rental (HM Utensils, Computer & Internet, Space), Scrap Materials Empty Cartridge, Printing Fee, Coco Lumber & Sale of Indian Mango/Papaya/Upo/Ampalaya/ Beans & Coconut, Aquarium Fish, Dalag, Tilapia, Gourami & Ulang, and Fishery Products (Boneless Bangus). Due to the COVID-19 pandemic, fishpond production, fruits and other material and aquarium fish were the projects that were implemented and monitored.    As Center of Excellence in Fisheries Program, be able to produce and sale tilapia in the community and address their needs in pond production and provide extension service on various aquaculture practices including the formulation of feeds using locally available ingredients, increasing the value of the harvest through value-adding.